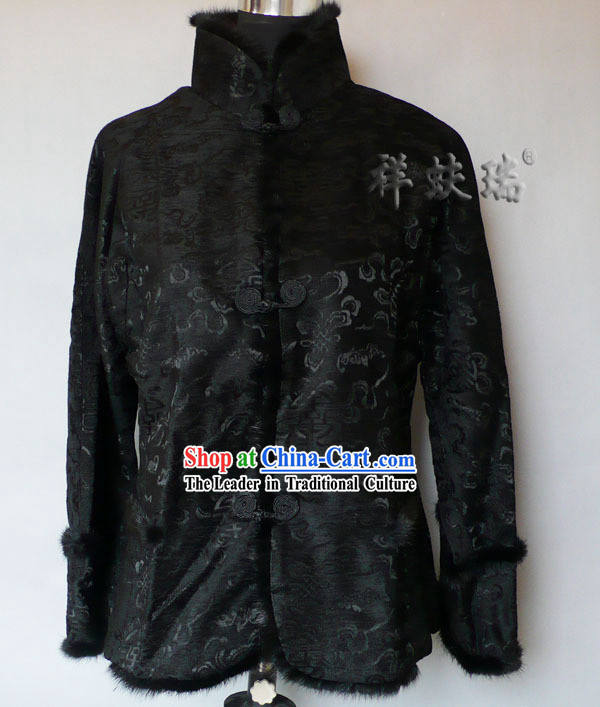 Delivery: 1-17 days FREE worldwide shipping

Handicraft: Handmade by the top traditional tailors

Fabric: Various top quality fabrics

Size: You may simply choose your size number or select Free Custom and leave us a message containing your size number or measurements of height, weight, bust, waist and hip on the order form.

If you have special requests (such as rush delivery or gift package etc.), you may also leave us a note on the order form or contact us at service@china-cart.com. We will help you make it come true without extra cost!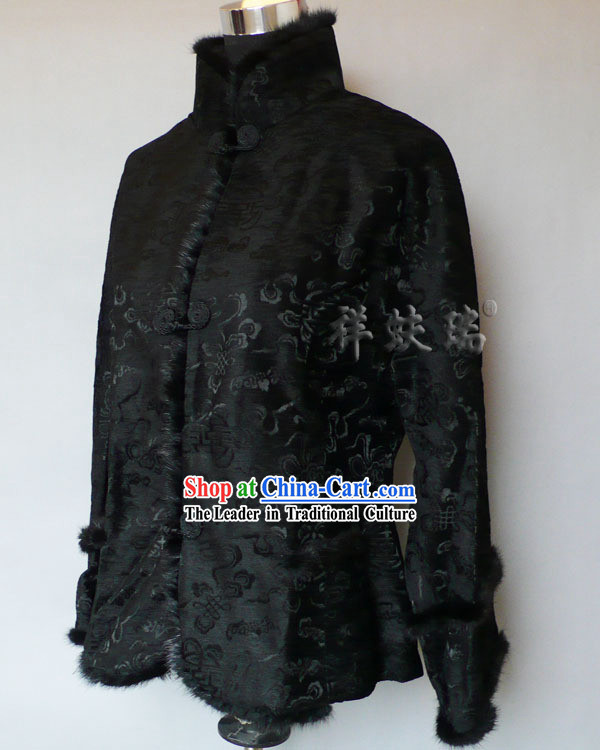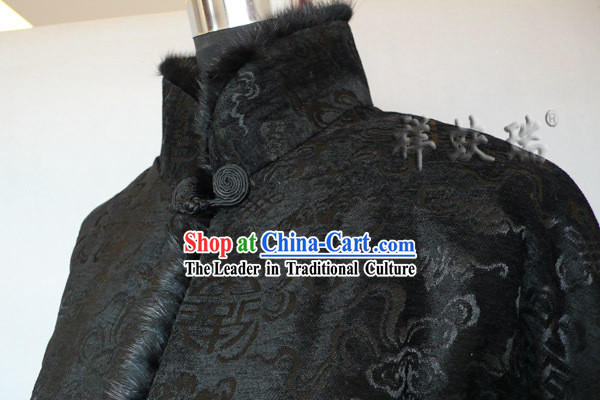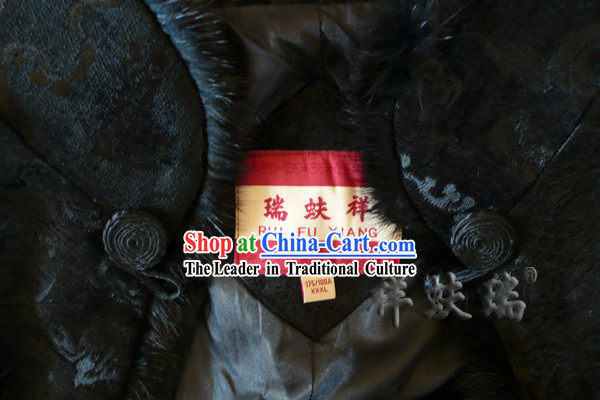 Ruifuxiang Silk Store was established by Meng Hongsheng, descendant of Mengzi (Meng ke, Chinese Confucian philosopher). Meng Hongsheng was from Zhangqiu, Jiujun county, Shandong Province and he first built up his business by selling hand-woven cloth with the shop named Ranfuxiang. With thriving business, Meng Hongsheng started to set up chain stores in Shanghai, Qingdao, Tianjin, etc. and extended his business to luxury commodities such as silk, satin, tea and furs.

What is the meaning of "Ruifu Xiang"? It was said that the founder of Ruifu Xiang cited the literary quotation of "Qingfu Return Currency". "Fu" is an insect in ancient time and the baby insect coated with blood of its mother could fly back. Qingfu represented copper coin in ancient times. Therefore, the name of the store involves deep consideration. The founder of Ruifu Xiang hoped the store could make rolling profits.

Ruifu Xiang wins great popularity among Tailor-madeers with genuine goods at a fair price and excellent services. The colored cloths of Ruifu Xiang, made from high-grade white cloths with little shrinkage and no color fading after watering, are welcomed most by most working people, especially peasants.

In 1900, Ruifu Xiang was destroyed after the Eight Power Allied Forces invaded Beijing. However, it was rebuilt soon. The new Ruifu Xiang was also famous for genuine goods and new and modern colored cloth. Quality cloth, silk and satins of Ruifu Xiang won great acclaim from national and international tourists.

After the liberation of China, the first Five Starred Red flag raised in Tian'anmen Square was made of Ruifuxiang silk. In 1954, Ruifu Xiang first carried out the new joint state-private ownership, incorporated its five shops into one and became a silk shop primaryly selling silk, satin, woolen cloth and furs. The present Ruifu Xiang primarytains its Same as picture style and feature. Patio-like building, stone carving on the door and the roof are in a good state of preservation. The Ruifuxiang shop has an area of more than 1,000 square meters.