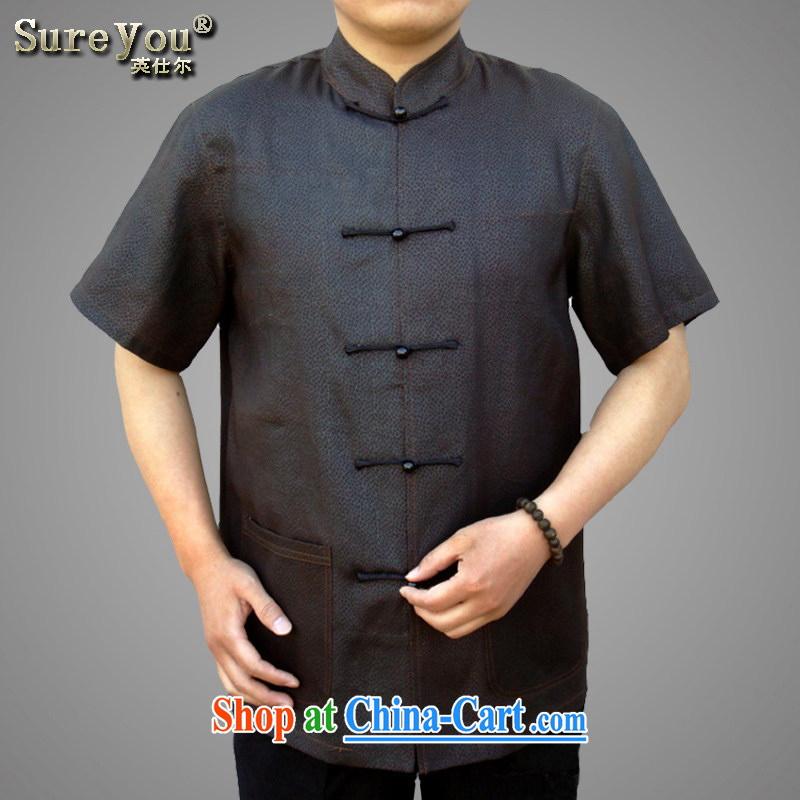 Item 146591 Chinese Traditional Suits for Men, Tang Suit, Sun Yat Sen Uniform
keyword: The British, Mr Rafael Hui, and install 15 New Silk fabrics, elderly, men's leisure short-sleeved Chinese male half sleeve stylish father's gift dark brown 190, British, Mr Rafael Hui (sureyou), online shopping
Category:
Chinese Traditional Suits for Men, Tang Suit, Sun Yat Sen Uniform
Special Anniversary Price:

$590.09
+

1-7 days

FREE shipping worldwide
+
1 mask FREE
+

over $100 accessories
FREE
As largest traditional costume manufacturer, we ship over 50000000 items globally, most currencies accepted:




The choice of world's most famous films, theatres, operas, museums, schools, etc,.

Guarantee: You will

it. Or 100% full refund. Support 1000 days. 100% Safe Guarantee.

Limited edition. In stock. FREE gift package. FREE urgent delivery.
Quantity: Weight: 10.58 oz (300g)
170 175 180 185 190