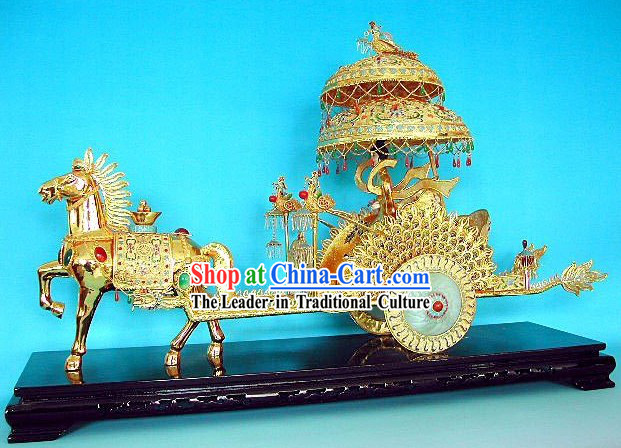 Dimension:82*18*45cm

Handicraft:Chinese traditional cloisonne crafts

Character:extremely delicate and exquisite, a stunning Chinese collectible

Origin:Beijing

Beijing is the cradle of cloisonne technique. The earliest and existing cloisonne is the product in Yuan dynasty, which we know it has nearly thousands-year history already.

Cloisonne has another name inlaid enamel which is the unique technique of the combination of porcelain and bronze. When doing the cloisonne, firstly, use the red coppery to make the body, secondly, stick the pattern on the bronze body by oblate and thin brass wires, then fill the inlay pattern by enamel glaze material in different colors, the last procedure is the firing over and over, polishing and gilding. We may say, the technique of cloisonne is used not only the bronze crafts, but also the porcelain crafts, meanwhile, fetching in plenty of traditional and carving technique, which is the combination of Chinese traditional arts.