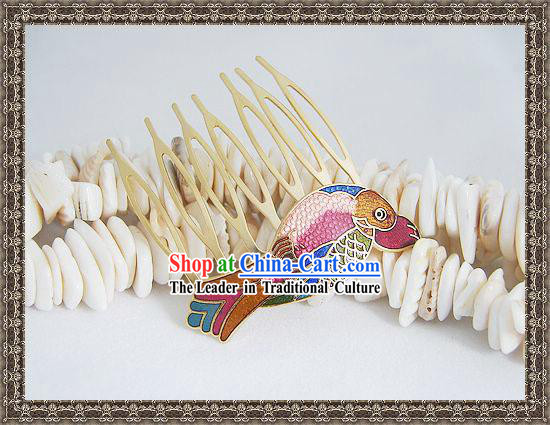 Size:5CM*4CM

Origin:Beijing

Craft:traditional Chinese cloisonne craft with thousands of years history


Chinese Cloisonne is also called "Enamel with copper roughcast and inlayed copper wire" abbreviated for Enamel and usually called cloisonne.

Chinese Cloisonne is a kind of artwork made of red copper roughcast and decorated colorful glaze. It was well known in the time of Jingtai of Ming Dynasty (1450--1456) for the most exquisite production. When produced, the first is to make the roughcasts of various vessels with red copper, such as vase, dish, jar, box and so on. Then the second is to inlay flower pattern with staved copper wires and weld on roughcasts to form the pattern frame. On the spaces there are full of many orderly and beautiful Jindi Patterns that are filled with colorful glazes later. After the roughcasts are put into a stove for burn, they are polished to be bright. Polishing is using coarse sand, fine sand, yellow stone and charcoal in turns until blue roughcasts and copper wires are clean and smooth. The last is to increase the luster, protect against rust and then plate gold and reach the effect of brilliance and effulgence.

Its artistic feature is all of its style, pattern, color and brightness are very wonderful. It has a great deal of types. Most of them are daily vessels. Their styles are often grant and elegant. The patterns are very rich. Taking the traditional artistic skills of needlework, jade, china and lacquerwork, it gives prominence to the pattern style of sketching lines and filling colors. The color of glaze includes blue, red, yellow, green, white, sky blue, navy blue, carmine, dark yellow, light yellow, light green, milk white, deep violet, bright blue and amaranth, etc... Caved gold and rich colors are so magnificent and luxuriant.