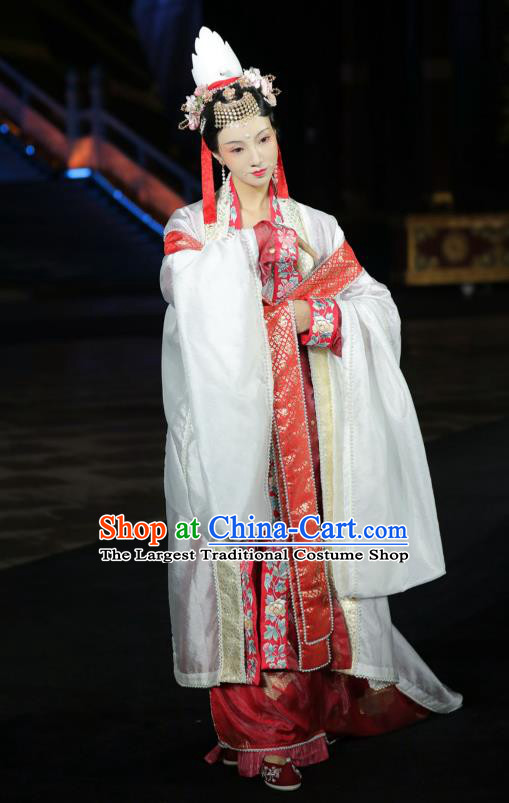 Custom Chinese Historical Costumes, White Silk Long BeiZi, Embroidered Red Shirt, White Blouse, Sun-top and Red Silk Skirt Outfits

Delivery: 1-17 days FREE worldwide shipping

Handicraft: Well handmade by top traditional tailors team

Fabric: Various top traditional fabrics

Size: Fit as expected. And you may choose it based on your usual size.

Color: If you like the original design, please select Same as the picture. If you wish to change the primary color, you may select another main color.

Free Custom: Please select Free Custom and leave us a note containing your measurements of height, weight, bust, waist, hip or/and color requests on the order form

Free Urgent Delivery: Please leave us a note about the date on the order form. Then we will specially arrange it for you without cost!