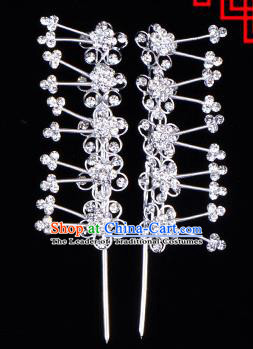 Traditional Beijing Opera Diva Hair Accessories Crystal Plum Blossom Head Ornaments Hairpins, Ancient Chinese Peking Opera Hua Tan Hair Stick Headwear
Category:
Chinese Jewelry and Accessory
Best Deal: $139.00
+ 1-5 Days Free Express if urgent 鉁旓笍 5 to 17 Days FREE Worldwide Delivery to Door 鉁旓笍 Over $100 FREE Valuable Accessories 鉁旓笍 FREE Custom Size Service 鉁旓笍 365 Days Full Refund Guarantee 鉁旓笍



As #1 largest 20 years leader in ancient style items, free worldwide delivery, most
currencies are accepted:

The choice of Hollywood films, American Museum of Natural History, Opera America, Harvard, etc.

If you need to customize the colors/sizes or redesign, please leave us a note in the order or email us.

Usage: Important occasions, stage, display, films, operas, birthday/holiday celebrations, decorations, competitions.

In Stock. Limited Edition. Guarantee: You will

it. Or we will remake it for you.

Quantity: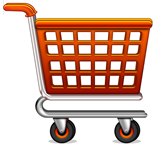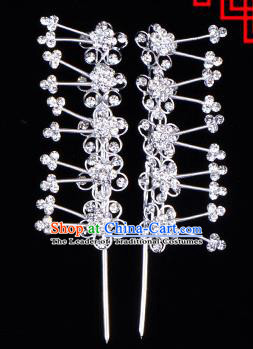 Delivery: 1-17 days Free DHL, UPS, FedEx or post office express worldwide

Handicraft: Handmade by the top traditional craftsmen.