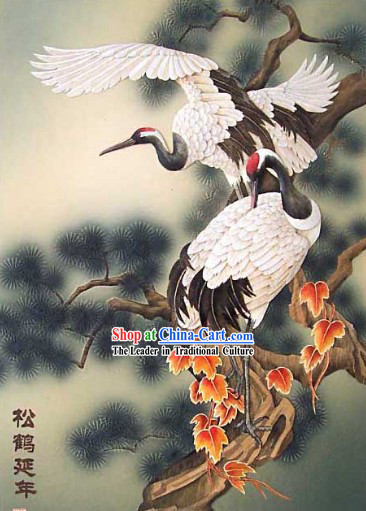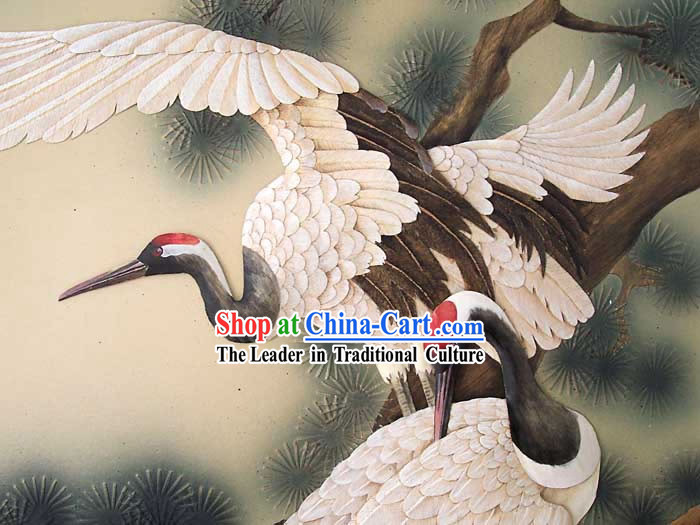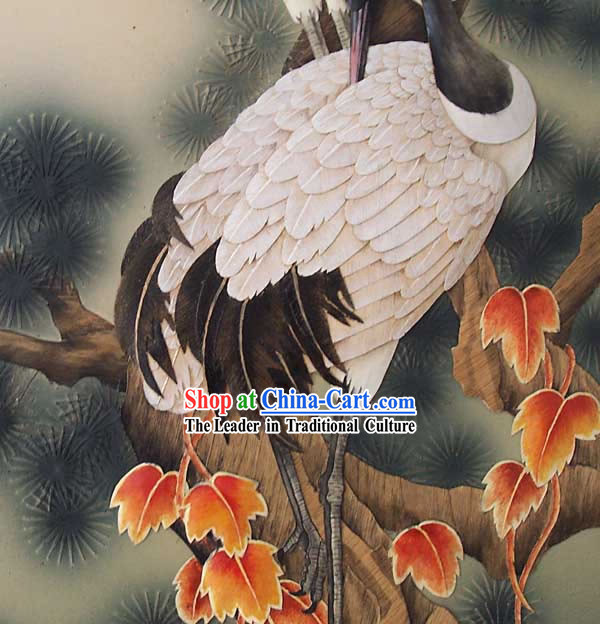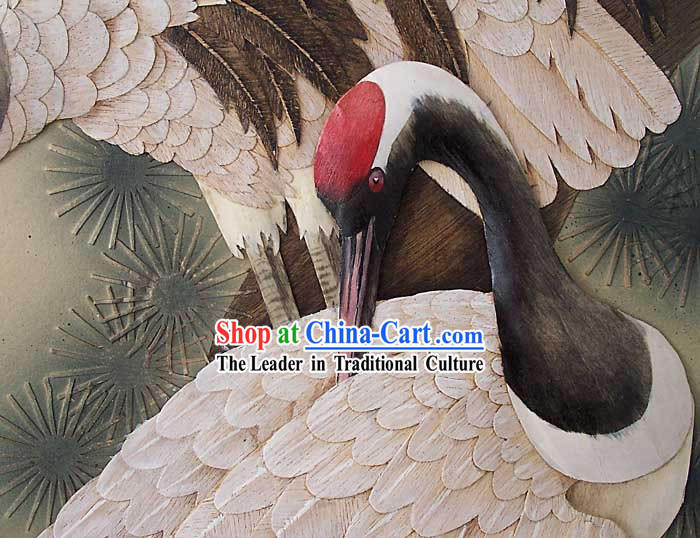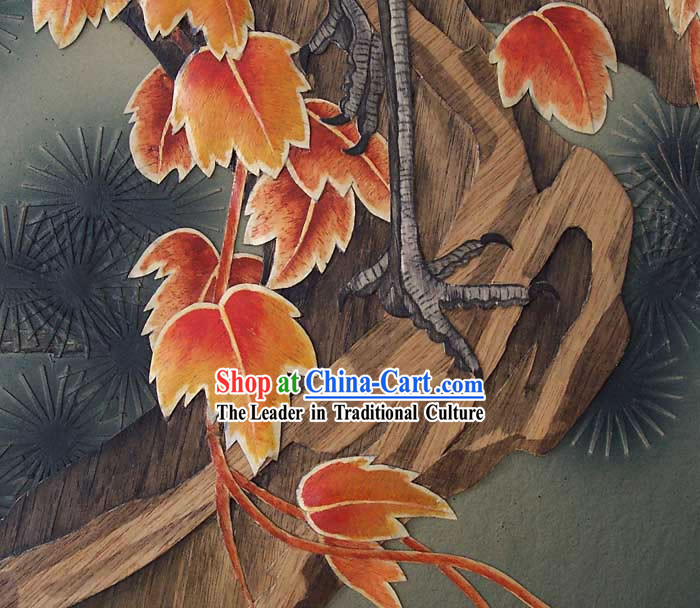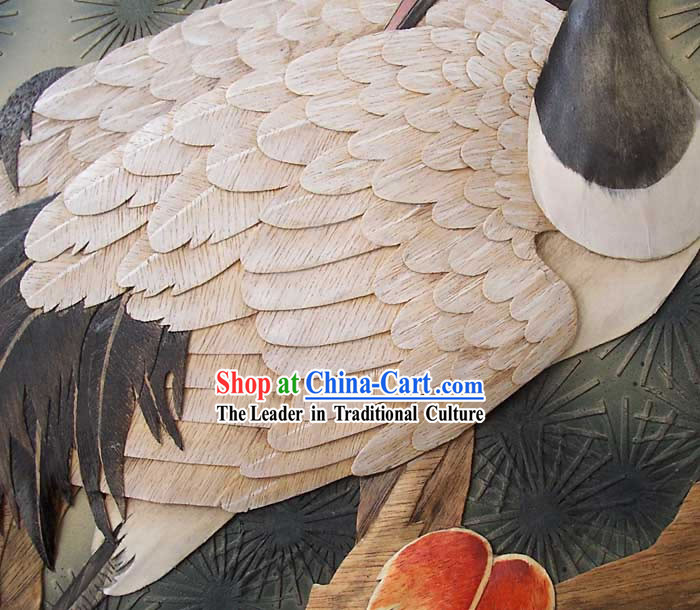 Size:47"x32"
Craft:100% hand made
Material:wood
Origin:Beijing
Details:The patented invention (Carved Wood Painting, patent No.ZL97105762.1) is a unique creation of mind, which is carved on three-ply board and wood plate of different grains and qualities. It casts off the shackle of traditional Chinese paintings with paper and ink and integrates skillfully two different art styles of Chinese painting and western embossment by using natural grains of wood. The Carved Wood Painting is of clear demarcation and strong dimension and it can symbolize different characters of Chinese and western culture according to designs of the paintings, which is a brand new hand-made creation of art and belongs to a totally new type of paintings in the world. The painting also has various characters such as firmness and smoothness, is damp proof, moth proof and easy to dust, never fades and deforms and has strong application, broad varieties and forms. It is really fit for decorations of hotels and modern families, the development of tourist souvenirs and processing with samples provided.
This art invention was awarded as China's excellent patent technology in 1998 and at the Same as picture time won "Golden Prize of International Invention" after being evaluated by expert group of World Inventors Association. Recently, after selection by the International Patent Intellectual Property Center (under UNESCO) this invention patent was appraised as newly created art product
which has rather good prospect of promotion and development and rather high commercial and economic value and the Center has decided to list it as excellent and high quality hand-made art product to promote. The inventor has been invited as researcher of Lodon
Applicable Technology Research Institute in Britain and senior advisor of scientific and technological creation of Beijing China's Science Institute Boda Scientific & Technological Creation Center and his achievements have been recorded in many state level
dictionries of China and the World.